Auto Shield is in pursuit of passionate individuals committed to delivering superior value and exceeding customers' expectations. As a company, our focus is on creating an unmatched experience for our partners and helping them achieve their business goals. The by-product of satisfied clients is a high level of personal fulfillment amongst our team members.
Join our team and help us deliver an exceptional client experience through innovation and never-ending process improvement.
WHAT MAKES OUR
TEAM DIFFERENT
Our team members serve as champions for our customers. Each coworker plays an integral part in providing customers with exceptional service and takes pride in knowing they made a difference.
To thrive at ASC, you'll need to be a team player with a desire to improve yourself each and every day. We are happy to provide you with all the support you need to succeed, but it all starts with your own will to better yourself.
Come join a winning team and see how far you can go with ASC.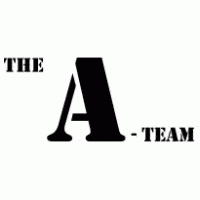 WHAT MAKES YOU
DIFFERENT?
Your expectations are high, not only of yourself but of the team you work with. Reliable, intuitive, and self-aware, you know that your output is a direct result of the effort you put into everything you do.
You are calculated in your actions, especially when there is risk involved. You realize that in business and in life, there are no excuses. You take 100% responsibility for what you do (or don't do), and you take every opportunity as a learning experience.
Your greatest strength is your commitment to hard work, and your winning mindset. You know what it takes to be successful because you are naturally competitive, eager for more and driven by your desire to provide stakeholders with exceptional service.
You are comfortable pushing yourself and pulling others to do great things. You handle adversity with grace and professionalism. You are not afraid to speak up or engage in constructive debate, but also humble to know when you know you need to be quiet.
You know the challenge is great, and you are up for that challenge because you know the reward is worth it.
If you're ready to join our winning team, a team that adheres to the principles, behaviours and standards that make YOU different, then we want to hear from you!
Our mission, values and what we stand for are passionately engrained in everything we do. We do not look to simply meet expectations but we push ourselves to be better. We take pride in knowing we've made a difference day in, and day out.
ASC is looking for dedicated, driven individuals who want to grow with us. Each teammate brings their own skills and abilities to the table and plays an integral part in our company's success.
We are a no politics, results-oriented culture. With proven leadership and strong support staff. We work hard, we learn fast and we celebrate together.
Come join our winning team and see how far you can go with ASC.